In 1988, Rich McCallum started the business McCallum Rock Drilling. At the time he was an explosives salesman based in Tumwater, WA. Rich had a client based in Chehalis, WA who had a contract to service the drilling and blasting needs for the Pe Ell Weyerhaeuser Tree Farm. The client at the time performed only the drilling, while Rich delivered the explosives and performed the blasting. The client was retiring and Rich made him a deal to purchase his drills and the contract. Rich had the idea to package up both the drilling and blasting which was very uncommon at the time. As rock drills became more efficient, Rich ventured out to sell his services to other tree farms around western Washington and Oregon, as well as some smaller commercial quarries. It was common at the time for quarries and tree farms to have their own drills. However, once new drills became more efficient MRD was able to perform work that had previously taken weeks in just a few days. This allowed MRD to perform this work cheaper, faster, and safer than most could do themselves. After Rich and his wife Jeanette purchased the business, they moved their family to Chehalis, WA, where the business is based today.
In 2016, Rich sold the business to two of his children, Hayley (McCallum) Coronel and Tyler McCallum, both of whom continue to reside with their families in Chehalis. When the company was purchased by Hayley and Tyler, MRD had 30 employees. Since this time, the family has grown the company, as well as started other companies to compliment the drilling and blasting service including McCallum Powder LLC, a commercial explosives manufacturing, storing and hauling company.
MRD currently operates throughout the Western U.S. including Alaska, Arizona, California, Colorado, Idaho, Montana, Nevada, Oregon, Texas, Utah, Washington and Wyoming. MRD performs all applications of drilling and blasting including large-scale commercial quarries, heavy construction, road and highway construction, residential and commercial development, and utility and trenchline work
We are committed to adding value to our clients' operations and to our employees' lives.
Want to get paid to blow stuff up?
We offer an exciting career path where the wilderness is your office. If you prefer non-repetitive work with frequent travel and new challenges daily, apply today.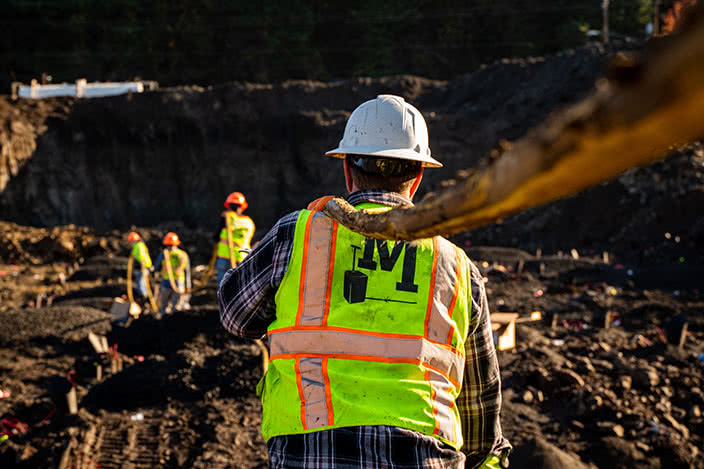 Safety is something we consider in everything we do. We are committed to providing and maintaining a safe and healthy working environment for all employees, customers and contractors through the implementation of a comprehensive health and safety program. Our safety program meets the requirements of all state and municipal regulations; Bureau of Alcohol, Tobacco and Firearms (ATF); Occupational Safety and Health Administration (OSHA); as well as the Mine Safety and Health Administration (MSHA).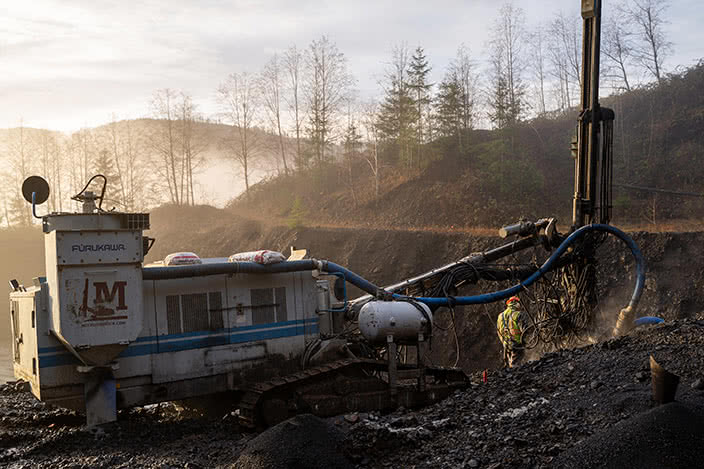 We are an authorized Furukawa Rock Drill USA dealer and currently own and operate over 50 Furukawa rock drills. This gives us the ability to minimize downtime with manufacturer-trained mechanics and technicians, as well as access to an extensive stock of drill tools and parts. This also allows for consistency between operators and machines throughout job sites as well as consistent production rates and fuel consumption.